Best Power Rack & Squat Rack in 2020
Best Power Rack Reviews in 2019
There is something special about a power rack. You can plan a whole fitness routine just using a power rack and some exercise variation. If you are serious about your fitness goals and need a complete solution to use at home or even in a gym, the rack can be a great tool for your weekly routine.
Our TOP Pick
If you're low on time or just want to skip the whole guide – CAP Barbell Ultimate is our top pick. You can find it on Amazon.com here.
Too many times people get confused on what to buy for a home gym. But this type of fitness gear is not like a smartphone as you don`t update it every two years. The truth is you will be using the power rack probably for the rest of your life so you need to make sure you find one which can actually meet your specific needs.
Best power racks in 2019
In 2019 many manufacturers struggle to offer an innovative approach to the power racks they build. But it's not that bad if you think about it. The truth is there are only 2 things power rack needs to accomplish –  it needs to be simple and well-built  so that your focus can be solely on the exercise. Here are the best power racks:
PICTURENAMESIZEBEST FEATUREOUR RATINGAVAILABLE
Valor Fitness BD-763,5x82x47Lat Pull
Titan T-2 Squat Deadlift HD48x83x48Weight holders for storage and increased stability
PowerLine PPR200X44x82x462 liftoffs and safety rods
Titan T-3 Series HD46x92x36Heavy steel
Cap Barbell Ultimate60x90x74Performance stations
XMark Fitness XM-762048,5×83,1×61,5Bar catches (U-shape)Current price on Amazon.com
TDS Power Rack48×82,5×48,5Plate holdersCurrent price on Amazon.com
Valor Athletics BD-1163x86x592 chrome bars for extra support
Body-Solid Pro50x84x53"Walk-in" design Current price on Amazon.com
Valor Fitness BD-3364x87x50Multi-position chin-up bar
Powder coating
Top features of a power rack
Before getting into the power rack reviews, you might be confused by all the features and accessories. Going back to basics is a good technique to find the best products for your needs. Here are the top features to look for in a power rack:
Sturdiness
A solid construction is mandatory for any durable power rack. You don`t want to be replacing your rack every other year and you want to make sure the frame is made from materials which will allow you to add as much weight as needed.
You will find that most power racks are made of steel which is strong enough to resist under the pressure of the weights and will also last you a long time.
The construction of the frame and chosen manufacturing materials also play a vital role in the safety of the rack. You want to ensure the best power rack can stay in position even if you do some pull-ups.
Depending on the design of the feet, you may want to look for options which ensure you will be safe using the rack, no matter which exercises you perform.
Adjustability
Do you want to do chin-ups? Squats? Or do you want to train your chest? Having an adjustable power rack will ensure you`ll have access to these and other basic exercises in any fitness routine.
You want to make sure the power rack is adjustable enough to allow for small but important changes in your workouts. If on Mondays you need to be able to raise the bar for a chest exercise, on Tuesdays you may start with the lowered barbell for back exercises.
Watch this short video as an example to see what adjustable power rack is:
Some power racks also come with handles for triceps extensions. A good power rack comes with removable arms which will ensure they will not be in your way when you don`t need them.
If you decide you need a power rack which comes with these types of handlebars you need to ensure they are adjustable in height also. A taller person will need to fix the handles in a higher position.
Another interesting feature is the pull-down system available in some higher-end models. If you add weight to this system you can train different muscle groups with cables which means you have new options at hand.
Cable training is a good way to tone your body as the movement ensures the muscles are constantly under tension.
So what do you get with one of these systems? In the end, you get the ability to train different muscle groups in a different way. It can be anything from triceps to chest or even the back muscles.
Types of power racks
There are not too many types of power racks on the market. Most of them are in the area of squat racks, power racks and variations for commercial use. If you struggle to choose between a squat rack and a power rack you need to know you are not alone.
Many fitness enthusiasts find it difficult to make a final decision between the two. The main reason seems to be the lack of space. In reality, the space problem is a very narrow issue.
A squat rack does not save you that much space and although it will be cheaper it will also limit the possible exercises and in the end, your fitness progress.
With a power rack you may pay more in advance for things like shipping and installation.
But if you make a smart decision this will be your first and last investment in a power rack. In time, you may decide you need more than a regular squat rack as you need to train other areas of your body also.
So before you decide between a squat and a power rack you need to visualize your training routines ahead and really assess your needs and ask yourself if you are really saving money on the long term.
Top Power Rack Reviews
Valor Fitness BD-7
The Valor Fitness BD-7 offers a complete solution to a wide variety of users. It works well for people who have limited space as it comes with a low pulley and a lat pull-down.
If you love squats you will enjoy the four steel chrome adjustable weight bar supports. You can place them to suit your height and they can even be used for a lower position, as for bent-over-rows of traps exercises.
You can also adjust the bar supports for a comfortable military press position. This exercise is one of the best movements to develop your shoulders. But even more variation is possible with the squat safety bars. What do they do? They come as a safety solution to make sure you don`t get too low on your squats and can help reduce injury risk.
If you need to work on your back there is no better exercise than a pull-up. The power rack comes with a chromed pull-up bar which has handles and will work to develop your back and biceps.
If you truly want to develop your biceps you can also use the low pulley which will provide a different kind of muscle stimulation making sure you get more time under tension for better definition.
For mid-level rack, the Valor Fitness VD-7 offers plenty of versatility with good built quality and a stable construction which is able to hold your weight plates, thus helping you keep things organized and save space.
Click Here for Pricing, Pictures and Reviews on Amazon.com
Titan T-2 Squat Deadlift HD
Too many times we can over-complicate things and look for something we don`t really need with the best power rack. We pay for products which offer more features than we ever need just because they sound good. We can also fall under the trap of thinking that feature-packed machines can offer better fitness results.
Sometimes this is not the case. It can even deter us from our fitness goals as it can make workouts more complicated than they need to be. The Titan T-2 Squat Deadlift HD is a simple power rack. It doesn`t claim to be something it`s not. It comes with the basic features and nothing more.
So what do you get with the rack?
First of all, you get a good steel frame which can support up to 700lbs. This is already more than some other, more expensive, options. There is nothing like an old-school power rack. The T-2 will cover all the basic exercises you need.
You can safely perform squats due to the side bars which are height-adjustable. Front squats are also an option with higher bar positions. Deadlifts work great if you lower the safety bars and you could also perform bent-over-rows from the same position. For other back exercises you can also perform pull-ups.
Because you can also move in a bench into the squat cage you can add exercises like chest presses and seated shoulder presses.
Check Titan T-2 Squat Deadlift here on Amazon.com!
PowerLine PPR200X
The PowerLine PPR200X is a basic power rack which comes with a weight capacity of up to 500 lbs. This situates it in the middle of the market in terms of weight capacity. Still, it is enough for most users.
The steel construction means you`ll be able to use it safely for years to come. It comes with a walk-in design which will allow you to add weight to your pull-ups or roll-in a bench for chest and shoulder exercises. It can also work to improve the mobility of your shoulders with military-style presses.
It is a basic power rack which is well built and can help you work most muscles in your body. It can also be the best squat rack which you can use for other muscles like the traps, with barbell shrugs exercises.
The shoulders can be engaged with a military press or lateral one-arm dumbbell raises. You can work your chest and back and even your abs if you have enough mobility to perform upside-down crunches or use a band to work the oblique. And finally, you can work your legs in the squat cage for even with exercises like calf raises.
The power rack offers enough variation to cater to most fitness enthusiast without having a major impact on your wallet. It doesn`t come feature-packed but this can be a good thing as there are less movable parts which can break over time.
Click Here for Pricing, Pictures and Reviews on Amazon.com
Titan T-3 Series HD
The Titan T-3 offers some extra features compared to the previous T-2 model. The power rack is made from steel can handle the impressive weight of up to 1.000lbs. This makes it one of the sturdiest options on the market. It is more expensive than the T-2, but if you are a serious lifter you can rest assured it will be a good investment.
The solid frame also recommends the power rack for power-lifters which can benefit for the extra sturdiness and get a true squat cage experience. Another professional feature are the 1" increments on the frame, as the wholes can allow you to precisely move the bar up or down according to your needs.
The power rack is easy to assemble using regular bolts. This means you can move it yourself to the basement or even outside for the summer months without any help.
In terms of weight storage you can use the side handlebars to keep your plates. These handlebars can also be used for dips to get a good chest and triceps workout.
With the adjustable safety bars you can also perform heavy squats and push yourself past your limit without having to worry on dropping the bar.
This is great for home users which don`t have any training partners but still want to push with more weight for each workout.
Click Here for Pricing, Pictures and Reviews on Amazon.com
Cap Barbell Ultimate
If you need a complete solution which offers you diverse options for your favorite exercises, the Cap Barbell Ultimate could be among the top choices as it is a true power cage.
It comes with a limited weight capacity of 300lbs. This is enough for most users as the walk-in space can work together with the safety bars to provide a complete squats workout.
If you don`t want to use weights while squatting you can add resistance bands as the power rack comes with anchor points.
The strong point of this power rack stands with bodyweight or cardio routines. If you want an upper body workout you could try some pull-ups or even place a boxing bag for a good workout which can raise your heartbeat level.
The Capp Barbell Ultimate also comes with a platform which can serve for plyometric movements such as jumps or step-ups. The platform is adjustable and of course, it can serve other purposes as well, such as holding weights, your smartphone, MP3 player etc.
So who would benefit the most from the power rack? Users who tend to work the whole body and need a variety of options even for exercises such as pull-ups, as the rack comes with multi-grip option.
It also works well for people looking to lose weight by incorporating some cardio workouts such as medicine ball squats, bag boxing, or platform jumps. The jumps will be of course limited by the space and the top pull-up bars, so don`t expect an experience as free as one with a box jump.
In the end, you would pay double the amount of the other power racks and you need to decide if the extra features are what you need and if they are worth the investment for you. Maybe you just need a squat cage and in this case the product can be too feature-packed for your own goals.
Click Here for Pricing, Pictures and Reviews on Amazon.com
Best accessories
Now that you have seen some of the best options for 2019, you need to consider which accessories are best for your training routine and work well with the power rack.
Weight sets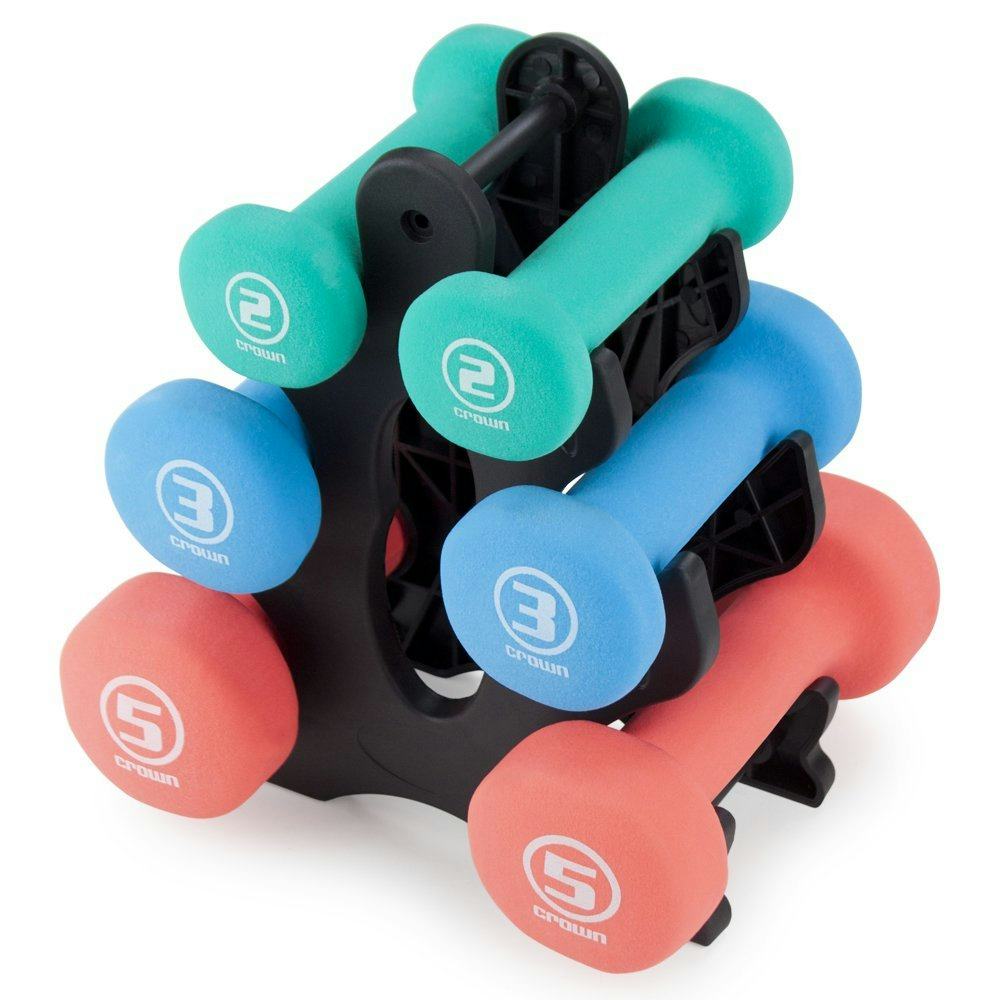 Having a dumbbell set is mandatory for any home gym. You can improve your fitness and use them together with the power rack to get the most out of your training session.
You will also need a set of weight plates. They don`t come cheap, but the good news is that if you buy quality products they should last you a lifetime.
Resistance bands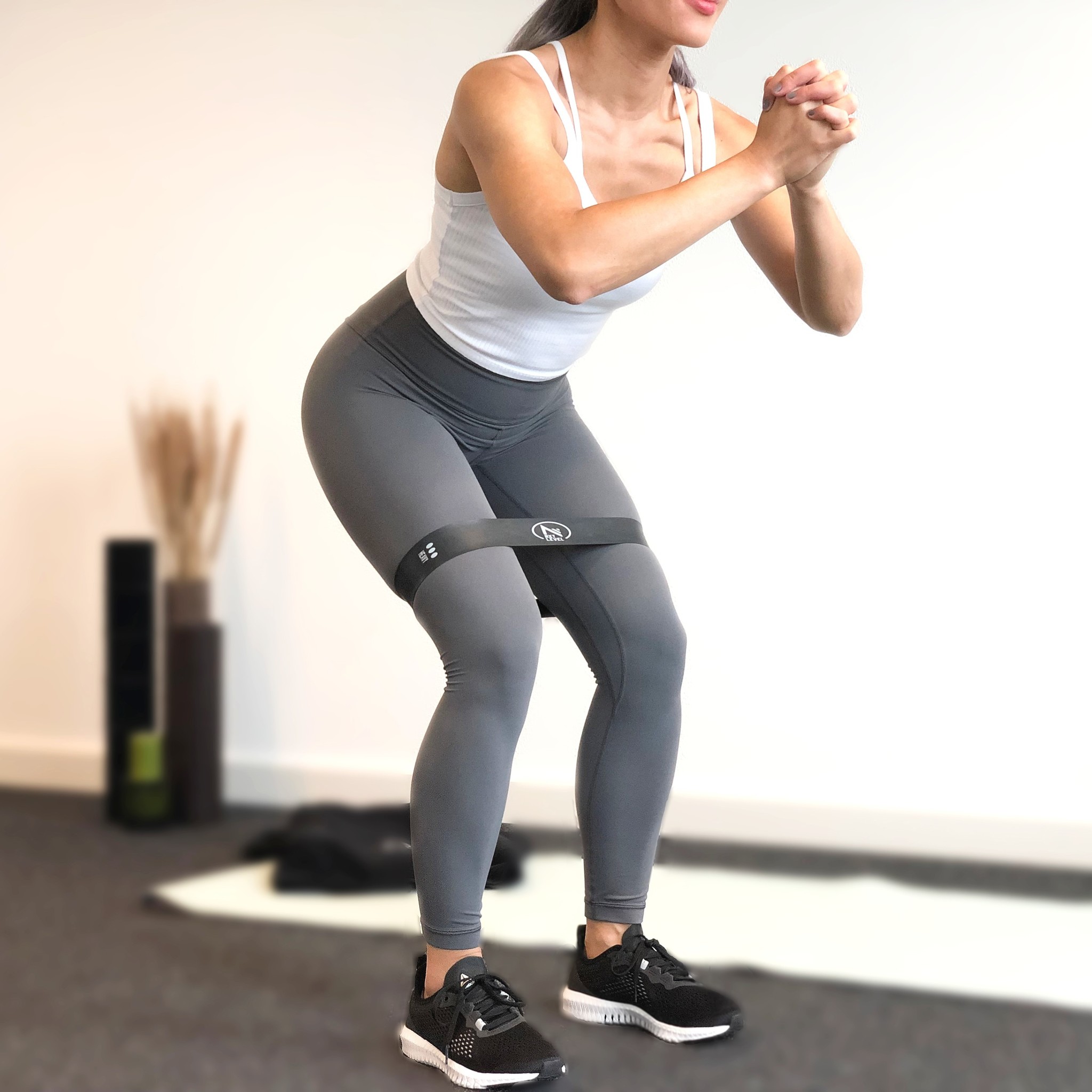 Many people have not used resistance bands in their training routines.
But having a few resistance bands with different levels of resistance can help you with squats, abdominal exercises or even shoulder and triceps exercises.
They work your muscles in different ways and tend to improve mobility and stability in the joints. They are also cheap and you should consider purchasing a few models to go with the power rack.
A workout bench
All of the power racks above come with a walk-in design. This means you can easily use a workout bench for exercises like shoulder or chest press and get the most out of seated movements.
You may also want a bench as a standalone equipment but together with the power rack, it provides enough versatility for different exercises with each workout.
Watch this video and you will see:
Barbell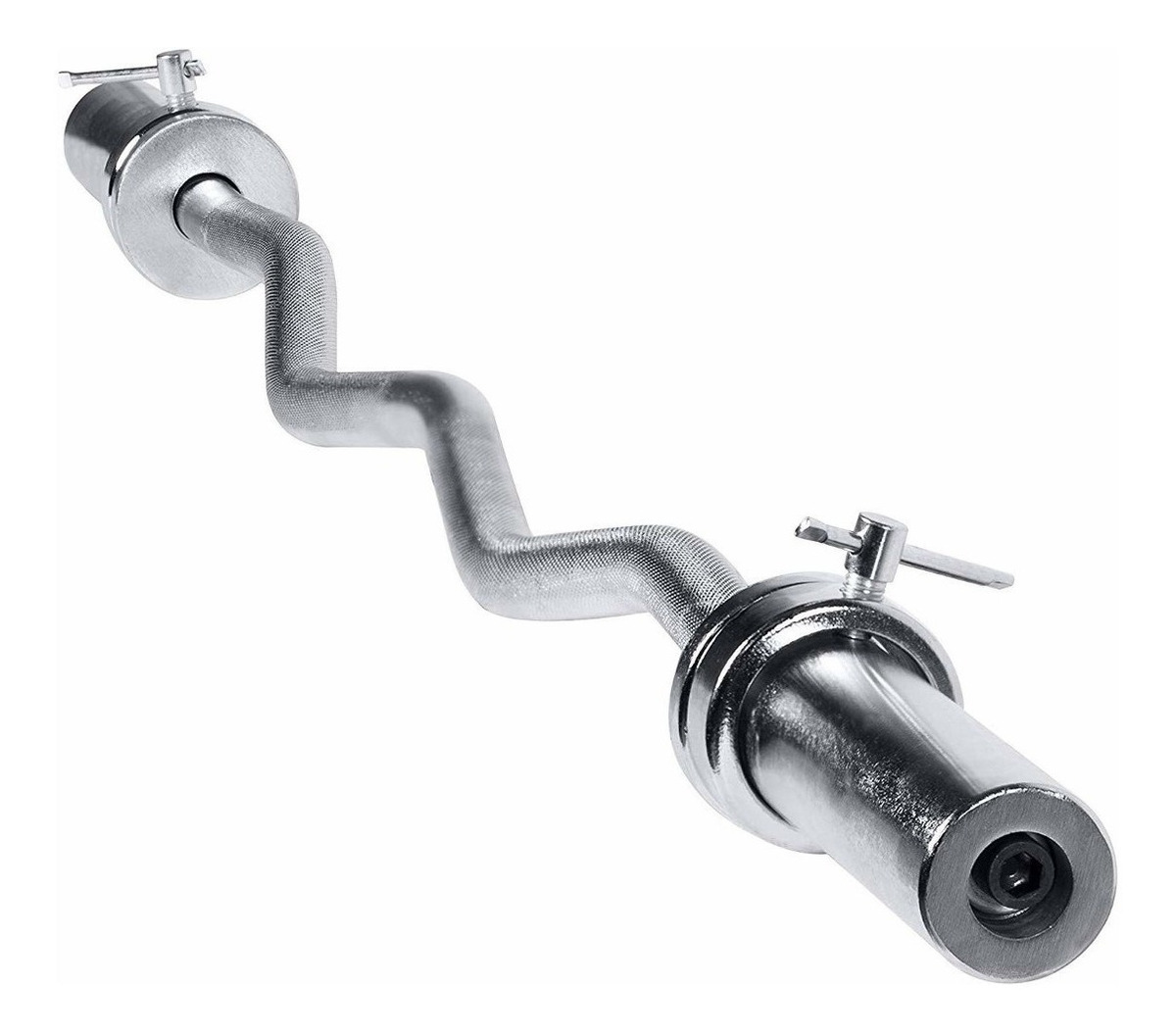 The power racks don`t come with a barbell and you need to purchase one separately. You will need a good product which can be versatile enough for chest and back exercises but will also be strong enough for squats.
When choosing a power rack you may also want to decide which accessories are best for your fitness goals.
If you want a more expensive power rack you may have a smaller budget for accessories. If you go with a cheaper option you may afford better and more diverse accessories.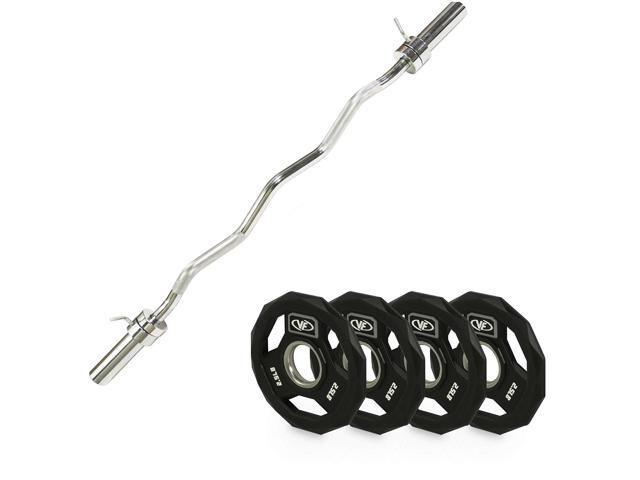 The decision should be a balance between the two. If you are just starting out and don`t want to overcomplicate things you can choose the Valor Fitness BD-7 or even the more complex Cap Barbell Ultimate.
If you already have years of fitness experience you will want to challenge yourself with bigger weights and the Titan T-3 Series HD could be the best option for you.
The choice should be as straightforward as possible as regardless of the power rack you choose the results will be finally determined by the level of effort and consistency you put in your weekly fitness routine.
Hey! My name is Paul Sheldon. I live in Nashville, TN and I love all things related to sports. Naturally I love workking out and I do it every day. If you want to talk feel freee to hit me a message or if you happen to be in Nashville we can get a coffee, I know a great place. Peace!